If you are interested in buying a HUD home through www.hudhomestore.com, it is a good start to read this blog and get onto the HUD Homestore website and start looking!
First, anyone can buy a HUD Home!  That being said, if you are an agent, broker, or family member of an agent or broker who is contracted through SAGE Acquisitions to help them sell HUD homes, you are NOT ELIGIBLE to buy them yourselves.  If you feel you are in a gray area, give us a call or contacted SAGE before you move on.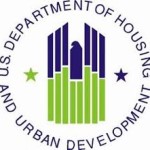 Second, get a Real Estate Agent to help…if you are a real estate agent and are reviewing this blog to see what the steps are, ensure your broker has a NAID#.  You will be required to enter this information before you put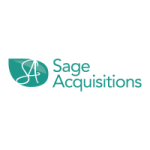 your offer in on the property.  If your broker hasn't registered, have your broker send their NAID package to Regional Homeownership Center.  Remember, accuracy is extremely important and it must be renewed annually!  The process takes about 6-8 weeks so please don't wait until you're ready to make an offer to ensure your broker is registered.
Lastly, Virginia is in Region 5P and operate out of the Philadelphia HOC.  If this doesn't make sense, right now, it will once you begin looking for your proper contracts.  Anyone can get onto hudhomestore.com and look for properties in your area.  If you are an agent, get registered so you can begin submitting offers.  Anyone can buy a HUD Home…owner occupants, investors, and government agencies and HUD Approved non-profit organizations.
What is a HUD Home?  A one-to-four unit single-family resident acquired as a result of a foreclosure on an FHA-insured mortgage.  These homes vary in condition, price, and location.  Some are move-in ready, some are not…all are sold AS-IS and offered for sale at Fair Market Value based on a recent appraisal.  The only repairs that will be made are to ensure the property is "safe, secure, and marketable".  There are no warranties, guarantees, or representations about the property, FHA insurable or otherwise.  All buyers are absolutely encouraged to get independent home inspections.
BUYERS?  Owner occupants are given priority during certain cycles and MUST occupy the house for at least one year.  Owner occupants CANNOT participate in HUS Sales for TWO years after their purchase.  Investors have no restrictions on quantity and are on a different bidding cycle than owner-occupants.  Please contact the listing agent on the property for more information on the cycles on a particular property.  Information on becoming a HUD approved Non-Profit Organization can be found at right here.
PLEASE CLICK ON THIS LINK HERE TO REVIEW ALL OF THE HUD PROGRAMS FOR HOME PURCHASE!
Ready to enter a bid on a home?
The agent must register as a bidder on www.hudhomestore.com at the top right hand corner.  You will need your brokerage active NAID number to set up this account.  You will log into this account later when you begin the bidding process.
Some online listings are accompanied with codes representing the financing options and/or property conditions of the property for sale.

F – Flood Zone, located in an area where converage under the National Flood Insurance Program may be required to obtain loan.
HOA – Covered by a Homeowners Association which will most likely require HOA fees and dues to be paid by occupant.
LBP – Lead Based Paint.  Property built before 1978 and may contain lead-based paint.  Addendum must accompany the contract.
IN – Insurable.  Property meets FHA 203(b) financing requirements; no obvious repairs necessary to insure an FHA loan to buyer.
IE – Insurable w/ Escrow. Property eligible for a 203(b) loan; necessary repairs total less the $5000.
UI – Uninsurable. Property requires more extensive repairs after the close of escrow and is not eligible for FHA in the "as-is" condition.

Bidding Periods:

Lottery Properties: Properties included in special programs; before general market (7days), only for govt agencies, non-profits, GNND.
General Market Listings: All other properties.
Sealed Bidding or Exclusive Bidding – Bids will accumulate over the entire length of the bidding period and will be reviewed the day after the close of this period.
Daily Bidding or Extended Bidding – Individual 24 hour bidding periods.

Ensure you complete the Sales Contract Package and get all signatures BEFORE you bid!  The contract package is essentially the permission for the agent to make the bid.  Once a bid is approved, you have 48 hours to get the original contract into the Philadelphia HOC!  This will include EMD and Pre-Qual letter.  All signatures must be in BLUE INK!
The contract package is located at here on the Sage Acquisitions website.  Please use this auto-fill form…it's easy and it will do a lot of the work for you!
The bid submission page will become the first page of the sales contract.

Line 3: Offer Price
Line 4: Type of Financing
Line 5: Closing Costs
Line 6: Agent Commission
Line 7: Net to HUD
Line 8: Buyer Type

Notes on Bidding:

Bids can be submitted 24/7 but are not reviewed on Federal Holidays or weekends.  Bids submitted Fri will be reviewed on Mon.
Daily Bid Deadline is 11:59 PM CST.
No time preference in bidding; first bid of the day looked at in the same light as last bid.
A buyer may only submit one bid per property during the Friday, Sat, Sunday timeframe, those days fall inside the same bidding period.
Holiday bids are grouped with the previous days bids.
Winning bids are automatically selected by HUD's system.
If Sage received two acceptable bids which are exactly the same, the winner will be selected by random drawing.
If you place a bid that you wish to withdraw, you must cancel this bid prior to the day's bid deadline.

On the bid deadline Day, all offers are reviewed and then accepted, rejected, or counter-offered.  Sage will notify you via email if your bid is accepted and the information will be posted on HUD Homestore along with any back-up offers that may be acceptable.  The listing broker will also contact you with specific instructions for submitting your contract, earnest money, and buyer select closing agents.
All offers withing the acceptable range of the threshold will be countered with the final acceptable net to HUD.  Because your bid may not be the only offer countered, please respond with your best offer.  DO NOT COUNTER WITH A COUNTER!
You or your agent will receive a winning email notification from [email protected] when you are awarded the property.  From there, remember we have 48 hours to get the contract package into the Philadelphia HOC.  This is only the tip of the iceberg of the information regarding HUD Homes and how to buy HUD homes.  We will have quarterly classes for Brokers/Agents and Buyer Outreach classes monthly in addition to pushing this post out on social media.  Enjoy and give us a call with any questions or if you want more information on the process but can't make any of the classes.  Until then, enjoy your househunting!