Heatherman Homes LLC is located conveniently on Garrisonville Road, close to Quantico Marine Corps Base. Our dedicated local agents provide clients with exceptional service, striving to exceed expectations at every opportunity. Our agents specialize in residential sales & leasing, REO & Investor sales, short sales, property management. Heatherman Homes LLC has been a leading investment and REO Broker in our area for many years. We serve all Northern and Central Virginia locations.
We emphasize supporting our clients needs by using the most up to date technology, training and resources to ensure our agents are highly skilled. Due to large number of phone calls, please EMAIL the agents below for faster response! Thanks!
MEET OUR AGENTS
Curtis Hills
Phone: (215) 514-6143
Email: [email protected]

Curtis E. Hills is originally from Levittown, PA., 15 miles north of Philadelphia, PA. He has spent over 27 years in the US Air Force cultivating and perfecting the Air Force's core values, service before self, integrity and excellence in all things. Curtis graduated from AMU with a degree in Aviation Technology and is certified by the FAA as a Licensed Airframe and Powerplant technician. Curtis also attended Villanova University and was awarded a Masters Certificate in Project Management.
Curtis is a certified license General Contractor and has owned & operated his own home maintenance business. Amassing extensive knowledge by renovating and refurbishing houses. Duties included but not limited to fire and water restorations for several housing agencies and insurance companies.
Curtis became a Realtor in the Commonwealth of Virginia and has been living in & serving the Stafford /Fredericksburg areas for over six years. By having over 3 decades of experience serving his country and community, his knowledge refurbishing homes and teaming with Heatherman Homes LLC, Curtis is a great candidate in helping you fulfill your dreams as a home owner.
Maia Jackson

Phone: (703) 859-4342
Email: [email protected]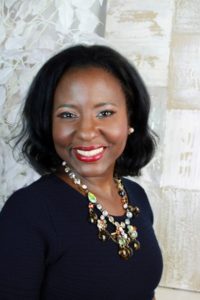 Maia Jackson is a native of Northern Virginia and has intricate knowledge of the area she calls home. Bringing experience in new construction, 1st time and move-up home buyers. Maia also has strong relationships with lenders, title companies, insurance and home warranty service providers. Maia's client can expect a professionally managed and smooth transaction, whether buying or selling.
A former teacher, Mrs. Jackson is prepared with knowledge base and resourcefulness to be just the trusted Realtor you're seeking. She is enthusiastic and always ready to guide you whether buying, selling or renting. A loving wife and mother of 3, Maia is active in the community and her church. Contact Maia Jackson today for all your real estate needs.