Heatherman Homes LLC is located conveniently on Garrisonville Road, close to Quantico Marine Corps Base.  Our dedicated local agents provide clients with exceptional service, striving to exceed expectations at every opportunity.  Our agents specialize in residential sales & leasing, REO & Investor sales, short sales,  property management.  Heatherman Homes LLC has been a leading investment and REO Broker in our area for many years.  We serve all Northern and Central Virginia locations.
We emphasize supporting our clients needs by using the most up to date technology, training and resources to ensure our agents are highly skilled.
MEET OUR AGENTS
Curtis Hills
Phone: (215) 514-6143
Email: chills_19057@yahoo.com

Curtis E. Hills is originally from Levittown, PA., 15 miles north of Philadelphia, PA. He has spent over 27 years in the US Air Force cultivating and perfecting the Air Force's core values, service before self, integrity and excellence in all things. Curtis graduated from AMU with a degree in Aviation Technology and is certified by the FAA as a Licensed Airframe and Powerplant technician. Curtis also attended Villanova University and was awarded a Masters Certificate in Project Management.
Curtis is a certified license General Contractor and has owned & operated his own home maintenance business. Amassing extensive knowledge by renovating and refurbishing houses. Duties included but not limited to fire and water restorations for several housing agencies and insurance companies.
Curtis became a Realtor in the Commonwealth of Virginia and has been living in & serving the Stafford /Fredericksburg areas for over six years. By having over 3 decades of experience serving his country and community, his knowledge refurbishing homes and teaming with Heatherman Homes LLC, Curtis is a great candidate in helping you fulfill your dreams as a home owner.
Mike Asmus 
Phone: (540) 604-8293
Email: mike.asmus.fi@gmail.com
Email: mike@heathermanhomes.com
Website: http://mikeasmus.net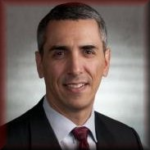 Mike Asmus is a real estate investor as well as a REALTOR® focused on Stafford County and Fredericksburg City, Virginia. He served in the Marine Corps and, while on active duty, his family was relocated eleven times in 20 years making him quite familiar with the moving process. Since 1996, Mike has lived in Stafford purchasing several homes himself including a new build, foreclosure, and bank REO. He is very knowledgeable on the area to include schools, shopping, dining, recreation, and commuting options. Mike has a Masters degree in Information Technology Management and training in Professional Selling Skills (PSS). He is a fitness enthusiast who also embraces technology, change, and negotiations.
Larry and Madeline Whitehead
Larry Phone: (703) 628-0182
Madeline Phone: (540) 288-6767
Email: larry@sonovahomes.com
Website: www.sonovahomes.com

Larry and Madeline have been in the real estate services business in Alexandria, Arlington, Annandale, Fredericksburg, Hartwood, Lake Ridge, Dumfries, Montclair, Northern Virginia, Lorton, Prince William, Quantico, Stafford, Spotsylvania, and Caroline County real estate markets for many successful years and will be here for many more. This longevity and confidence comes from our real estate services to a great many buyers and sellers, and their recommendations to others that result in repeat and referral business that keeps us productive and successful.
Todd Frantz
Phone: (703) 380-5758
Email: frantz@heathermanhomes.com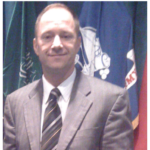 Todd Frantz is a first generation REALTOR who combines his love for the industry along with his passion for technology and education.  Following 26 years of service to our country, Todd retired as a US Army Chief Warrant Officer 3 then worked as a Senior Instructional Systems Designer for the US Department of Transportation where he designed e-learning courses and instructed at various Federal and State locations throughout the country.
Todd is an active agent with Heatherman Homes LLC, representing buyers and sellers on a day-to-day basis and considers education – both clients and other real estate professionals – an important part of his role as a REALTOR.  He recently completed additional education towards his Pricing Strategic Advisor (PSA) certification through the Fredericksburg Area Association of Realtors (FAAR).  In addition, he is a xome.com (online auction site for buyers and sellers) approved listing agent.
When not helping clients with their real estate needs, he also assists families with life, health, dental, and medication insurance through UnitedHealthCare and other insurance agencies.  He has been working in this capacity since the summer 2017.  Todd has two grown children who are active duty officers in the US Army and Navy.  He currently lives in Aquia Harbour in Stafford with his wife, Song Ha, and dog Spot.