There are numerous HUD home opportunities in the Northern Virginia and south region for those looking to purchase properties.  Whether you are a first time home buyer, new to the area, someone ready to stop renting, or an investor, there has been an influx of HUD properties in the area to suit your needs.  Homes range from fixer upper to ready to move-in.  So why buy HUD?
First, they're easy to find and see.  It's easy to search your area on www.hudhomestore.com and find available properties.  Any real estate agent can search for these properties on the MLS and schedule a showing.  These properties can be seen on Zillow, Trulia, or Realtor.com as well because they are listed by local real estate agents on their local MLS.  Our area is included in the MRIS.
Second, the process is relatively hassle-free.  Your real estate agent can go to www.hudhomestore.com, take 3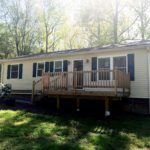 minutes and register, then bid on the property for you.  Bidding takes less than three minutes.  There is no haggling or negotiating, your agent puts in the price you want to pay, up to 3% seller subsidy, and hits enter.  The bidder with the highest net to HUD wins, as long as it meets the minimum HUD will take for the property.  You or your agent can look at the Bid Submission Time remaining on the hudhomestore site where your property is listed.  You will find out the next day if you win the bid.
Lastly, after you win the bid, you and your agent complete the HUD contract contained on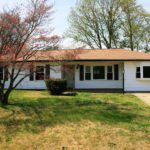 the site (and emailed to the agent), mail in to Sage Acquisitions and go under contract.  Cash deals are automatically 30 days to close, most others are 45, FHA 203k 60.  Closing early can be coordinated through your title company with Sage Acquisitions.  All contracts can be cancelled within 15 days after ratification to allow for your home inspection or if your financing falls through.
The listing agent on the property is always there to help and can answer any questions that you or your agent may have.  Further, if you don't see any listings in your area, contact your local HUD listing agents; they typically have some properties in pre-list and put them on their website…our Coming Soon properties are always listed on our site.  You can access our pre-list properties here.  In fact, pictures of two of our properties are inserted into this blog above.
Feel free to call me at 540-846-9212 or email me at [email protected] at any time with questions.  Until then, happy house hunting!