Heatherman Homes LLC is an approved listing broker for Sage Aquisitions.
Please see our blog with important details on how to buy a HUD Home!
Contact us for more information on HUD and REO properties.
VISIT THIS SITE FOR RECENTLY LISTED PROPERTIES!!!!
REO & HUD Home Services Department
Toll Free:  1-844-400-0522
 See HUD Homestore.com or follow this link to find HUD homes in Stafford County…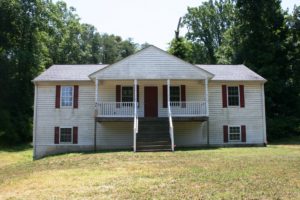 461 Decatur Rd, Stafford, VA 22554

$250,000.00 UNDER CONTRACT!!!
3 Bedroom, 3 Bath Raised Rambler in Widewater.  A blank canvas in mid-renovation.  Some work is needed to bring this home back to life but has two bedrooms NTC in the basement, 2 car garage.
Click here to make a bid on hudhomestore.com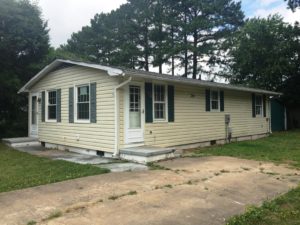 129 10th St, Colonial Beach, VA 22443
$90,000.00 UNDER CONTRACT!!!!
3 Bed, 1 Bath Rambler blocks from the beach.  Golf Cart community.  Cosmetic issues only.  Large yard for grilling, huge shed in the rear to put your golf cart!
Click here to make a bid on this property!
405 BROOKS DR, FREDERICKSBURG, VA 22408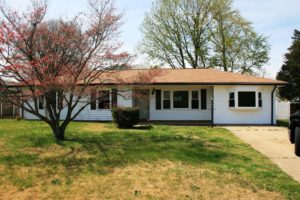 LISTED: $144,000 
SOLD!
3 Bed, 1.5 Bath Fixer Upper east of downtown Fredericksburg a few miles past the fieldhouse.  Huge back yard with newer shed.  Needs mainly cosmetic work but some electrical issues as well.
13229 UNION CHURCH, SUMERDUCK, VA 22742
3 Bed, 2 Bath Rancher in Sumerduck, minutes from all of the new business opening up on Rte 17 in Stafford County.  2 Mostly open acres on a country road.  Concrete pad on side of house with electric hook ups.
$250,000.00  SOLD!!!!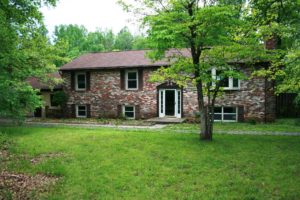 22 GREEN ACRE DR, STAFFORD, VA 22556
SOLD!!!
4 Bed, 3 Bath, 1404 Square Feet above, approx 1100 in the bsmt.  Split foyer with pool on just under 2 acres.  Needs a lot of work.  Please see pictures below….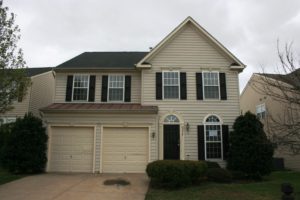 SOLD!!!
5617 JOSHUA TREE CIR, FREDERICKSBURG, VA 22407
4 Bedroom, 3 Bath Colonial in the Massaponax exit shopping/restaurant district.  Close to everything!  Huge Master Bedroom; Upper level full laundry room.  Needs paint and carpet, plumbing issues as well.
Make offer here on hudhomestore!
SOLD!!!

6700 MASSAPONAX CHURCH RD, SPOTSYLVANIA, VA 22551
Price: $139,000.00
3 Bedroom, 2 Bath just minutes from shopping and restaurants at the Massaponax Exit!  Needs flooring, paint, wall repair but sits on 2 acres with a shed.  May have some roof damage.  Excellent flip.
Make an offer here on hudhomestore!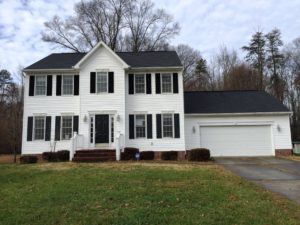 SOLD!!!!
10100 BETSY ST, FREDERICKSBURG, VA 22408
$175,000
4 Bedroom, 3.5 Bath with improved basement in Pelham's Crossing!  Minutes from downtown.  Huge deck backs to trees.  Breakfast room, Formal dining and living.  Big Master Bed with full bath.
Make an offer here on hudhomestore!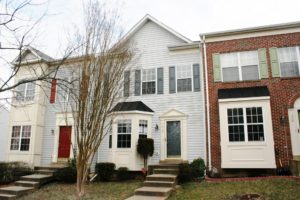 SOLD!
310 Tolbelt Ct, Stafford, VA 22554
$240,000
3 Bedroom, 3.5 Bath Townhouse in the heart of North Stafford.  Located off of Mine Road, minutes from Stafford Marketplace.  4 levels to include Master Bedroom Loft.  Two fireplaces, fully finished basement.  Separate Dining Room.  Bonus TV Room in the bsmt in addition to family room and plenty of storage.
Make an offer hear on www.hudhomestore.com!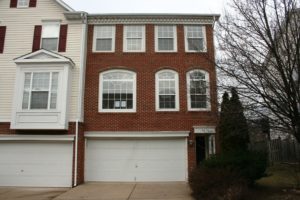 SOLD!!
15676 AVOCET LOOP, WOODBRIDGE, VA 22191
$328,000
3 Bedroom, 3.5 Bath on three levels, end townhouse unit.  Open floorplan with trim, fireplace, and finished basement.  Two car garage, fenced in yard, deck and patio in the rear.  Across the street from VRE Station…Rippon Landing Exit!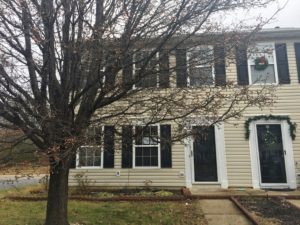 SOLD!!
9933 MATTI HILL COURT, FREDERICKSBURG, VA 22408
$122,000
2 Bedroom, 2.5 Bath townhome walking distance from Germanna Community College in Massaponax!  End unit with fenced in back yard and shed.  Kitchen, living room, dining room, and family room.  Utility area with washer/dryer hookups and plenty of storage room.  Minutes from Massaponax exit shopping an dining.
Make an offer here on hudhomestore!
SOLD!!

12406 WADSWORTH LN, SPOTSYLVANIA, VA 22551
$152,000
3 Bedroom, 2 Bath Rambler in Lake Wilderness.  1224 Sq Ft.  Large yard with fence and shed.  Back deck to enjoy the surroundings.  Big lot.  Neighborhood off Orange Plank Rd, minutes from Rte 3.  Average condition with minimal repairs needed.
Make an offer here on hudhomestore!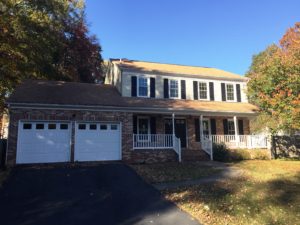 SOLD!!!

257 WHITSONS RN, STAFFORD, VA 22556 
4 Bedroom, 2.5 Bath with pool and front porch.  Avg condition with just minor cosmetic repairs needed.  Mature trees with deck/pool.  Family room has beautiful wood plank ceilings and fireplace.  Shadow Woods neighborhood in Stafford, minutes from commuter lots, shops, and restaurants.
$280,000
Please click here to see this property on hudhomestore.com
---
SOLD!!!

23 RIDGE ROAD, STAFFORD VA 22556
$153,000.00 Price Reduction!
3 Bed, 2 Bath in Lake Arrowhead Community
Visit Hud Homestore Right here for more information!!!
SOLD!!!

10500 BENT TREE DRIVE, FREDERICKSBURG, VA
Property is in the Cedarbrook subdivision off of Leavell's Road in Fredericksburg.  Close to all shopping and restaurants in Spotsylvania and Route 3.  This property has 3 Bedrooms, 3 Baths and a converted garage for extra living space!
Visit Hud Homestore at this link to view the property!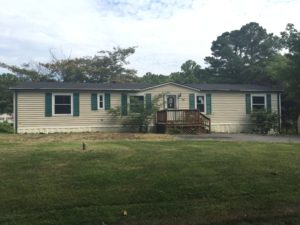 13195 BERTHAVILLE RD, KING GEORGE, VA 22485
$60,000.00 SOLD!!!
This property is a 3 bedroom, 3 bath DW minutes from Dahlgren AFB on .75 acres.  Right off Dahlgren Road.  Will be coming soon, please give us a call for any details.
For More information on this property, Click Here!
90 HIDDEN LAKE DR, STAFFORD, VA 22556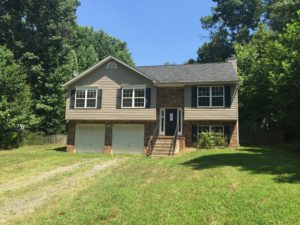 $250,000.00!  SOLD!!!

This property is a 3 bedroom, 2.5 Bath Split Foyer in Stafford located in the Hidden Lake subdivsion.  Large yard, two family rooms and a two car garage.  Huge Deck in the rear of the house.  Unfinished fourth bedroom in the basement.
For More information on this property, Click here!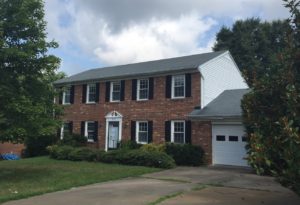 2113 MATTHEW LANE, FREDERICKSBURG, VA 22405
$265,000!  SOLD!!!
This property is a 4 bedroom, 2.5 bath minutes from downtown Fredericksburg and the Brook Station.  Large yard with a big shed.  It needs mainly cosmetic work.  Mature trees and landscaping with a covered back deck!
For More information on this property, Click here!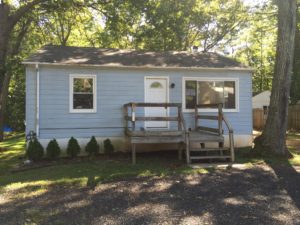 34 Hillcrest Drive, Stafford VA 22556
$130,000  SOLD!!!

Located in the Lake Arrowhead Community, this fixer upper has a large yard with a huge shed in the rear.  Newer cabinets and flooring in the kitchen and upstairs bathroom.  One bedroom above grade, one bedroom below in a partially finished basement.  Basement also has large family room, storage space, and another room without a window.  Needs work throughout, but kitchen and upstairs bathroom have been recently repaired.  Great location!
For More information on this property, Click here!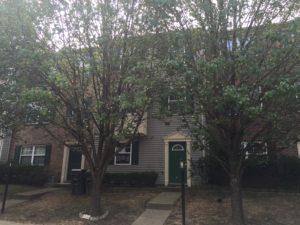 607 Clint Lane, Fredericksburg VA 22405
$170,000  SOLD!!!
Spacious townhome minutes from downtown Fredericksburg!  Three fully finished levels with large kitchen and deck overlooking fenced yard.  Tow bedrooms on the third level and a large bedroom and second family room located on the first level.  Large family room with fireplace and half bath off the kitchen.  Clean but paint needed to finish this off!  Perfect rental property or home to enjoy with family.
For More information on this property, Click here!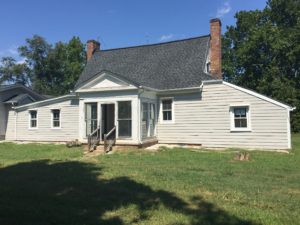 10287 Paige Rd, Woodford, VA 22580
$356,400 SOLD!!!

This beautiful home sits on 140 acres but is only miles from Route 1!  A former tree farm, the main part of this farmhouse was built in 1790, still exists and maintained meticulously.  An additional four rooms, potential second kitchen, and family room were added in the past 20 years to make this a large place to call home!  The yard close to the house has two barns and large storage shed.  Huge apple trees in the back are ripe for the picking!  In the older section of the home, the original flooring exists made out of chestnut; kitchen cabinets milled from trees on the property.  Needs some work but a must-see!
For more information on this property, Click here!
---
---
Are you thinking about buying a HUD home?
Call us at any time and talk to one of our agents. Our agents have lived and worked in the Northern Virginia area for decades and help you with the entire process below…
Go to the HUD.gov for tips on buying your new home:
1. Figure out how much you can afford.
2. Know your rights!
3. Shop for a loan.
4. Learn about home buying programs.
5. Shop for a home.
6. Make an offer.
7. Get a home inspection.
8. Shop for homeowners insurance.
9. Sign papers.
10. Be a homeowner!
FAQ'S
WHAT IS A HUD HOME?
A HUD home is a 1-to-4 unit residential property acquired by HUD as a result of a foreclosure action on an FHA-insured mortgage. HUD becomes the property owner and offers it for sale to recover the loss on the foreclosure claim.
WHO CAN BUY A HUD HOME?
Anyone who has the required cash or can qualify for a loan (subject to certain restrictions) may buy a HUD home. HUD homes are initially offered to owner-occupant purchasers (people who are buying the home as their primary residence). Following the priority period for owner occupants, unsold properties are available to all buyers, including investors.
WHERE CAN I SEE AVAILABLE HUD PROPERTIES?Any single family property acquired by HUD/ FHA will display a sign identifying who is managing the property before it is listed for sale. During this time the property is appraised, title issues are resolved, if necessary and a determination is made about the property's eligibility for HUD's discount sales programs. Property listings are posted on www.hudhomestore.com
HUD Home Store is the listing site for HUD real estate owned (REO) single-family properties. This site provides the public, brokers, potential owner-occupants, state and local governments and nonprofit organizations a centralized location to search the inventory of HUD properties for sale. In addition, registered real estate brokers and other organizations can place bids on behalf of their clients to purchase a HUD property. HUD Home Store also includes many informative user-friendly features providing advice and guidance for consumers on the home buying process.
Sage Acquisitions, LLC combines decades of experience in Real Estate Law and Asset Management and outstanding resumes in government contracting to provide world class real estate services. Sage Acquisitions is poised to offer industry leading skills, processes, and infrastructure necessary to cost effectively meet the needs of government contracting clients.
Sage delivers scale-able real estate services powered by industry leading compliance expertise and efficient processes.  Sage has teamed with local real estate companies in the Northern Virginia area to assist you in buying your new home!