This page was created to let investors take a look at what we have on the market or coming soon on the market.  Having done numerous home renovations ourselves, we understand what investors are looking for in a property.  We also know the difficulty in finding the right property to renovate and sell.  Not all of our properties are perfect for investors, but we frequently are able to list Real Estate Owned homes that may be a perfect fit.  In addition, we list properties that may be perfect for investors who are looking to be landlords.
We have a dedicated page for our HUD properties – please look on this page for additional properties than what we have listed here.  For those investors looking to purchase a property to eventually rent, please visit our property management page for services we offer.
3040 CHOCTAW RIDGE CT, WOODBRIDGE, VA 22192
$294,000.00
Charming 3 Bedroom, 3 Bath townhome in the highly sought after Lake Ridge community.  Needs some updating but is move in ready.  New carpet, newer paint.  Finished basement.  A little TLS and updating and you could practically steal this property.  Email me for more pictures.  All offers through www.offersubmission.com and enter property ID 1425023.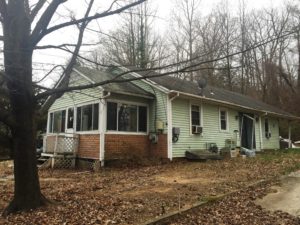 18506 OLD TRIANGLE RD, TRIANGLE, VA 22172
This property currently has a winning bid on auction.com
This property will be going up for auction between 4/9/18 and 4/11/18 on www.auction.com.  For more information about this property, click here.  This property is occupied by personal possessions.  No recent contact has been made with the owner or occupants but it should not be assumed that they have abandoned this property.  We cannot show the interior of this property due to this being technically occupied.  Please see interior pictures below.
SOLD!!!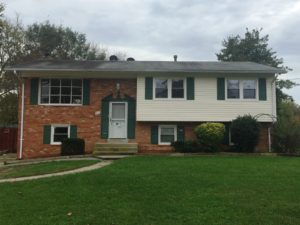 807 NORWOOD LN, WOODBRIDGE, VA 22191
Split level, 3 Bedroom, 3 Bath, finished basement with extra rooms and a partial kitchen.  Needs mainly cosmetic work on the upper level.  Seems to have plumbing issues, leaks.  Mold in the basement bathroom.  No price at this time, will update as we get closer to putting this property on the market.  Give us a call with any questions.
Will post more pictures soon.
SOLD!!!!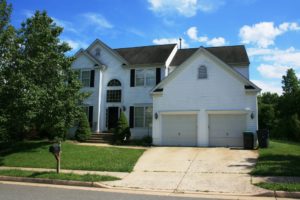 36 Tavern Rd, Stafford, VA 22554
4 Bedroom, 3.5 Bath
Price: $384,900.00    SOLD!!
Primary Needs: Needs new paint and carpet, updating in the kitchen.  Basement needs work as there is a good amount of dog damage.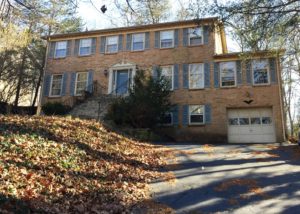 2009 BUOY DR, STAFFORD, VA 22554
4 Bedroom, 3.5 Bath
Price: $224,700.00  SOLD!!!!
Primary Needs: Property has a lot of mold, especially in the basement but throughout.  Ceilings collapsing in several rooms.  This property needs tons of work.  Take all precautions necessary for mold.  Email offers to brendan@heathermanhomes.com.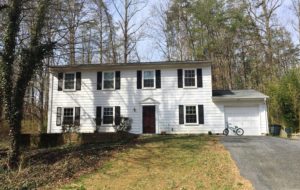 11 WILLOW BRANCH, FREDERICKSBURG, VA 22405
4 Bedroom, 2.5 Bath 1920 Sq Ft
List Price: $225,650  UNDER CONTRACT!!!

Primary Needs: Paint, Carpet, Wall repair, Kitchen Updating, Fixture Repacement
FOR SALE!!!!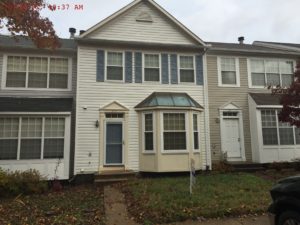 211 Lakeview Ct, Stafford VA 22556
3 Bedroom, 2.5 Bath Townhouse in Stone River neighborhood in Stafford.  Located just north of Courthouse Road right off Rte 1.  Average Condition with few repairs needed.  Flip if you can get for a good price, otherwise easy to fix up and rent.
List Price: $215,000  SOLD!!!
Primary Needs: Paint, carpet, refrigerator, other small repairs.
For Sale!!!

49 Bristol Ct, Stafford, VA 22554
3 Bedroom, 1.5 Bath
$159900 UNDER CONTRACT!!
Needs: Mainly cosmetic damages to this property on all three levels.  Very dated and worn.