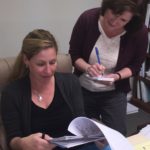 Heatherman Homes LLC offers a hands on approach to all of our property management and landlord clients, offering a full spectrum of property management services for any level of property owner.  Whether you are a first time landlord or an experienced investor we are the right choice with 25 years of experience behind us.
We believe in providing a personal approach to managing your property by being accessible on every level and providing you with a professional team to meet your property management needs.  We know that every property and every client is unique and we strive to exceed your expectations in everything we do.
Our Premier Property Management Services include:
Lowest straight forward property management fee's guaranteed – ONE FEE ONLY.  8% of monthly rent, capped at $160.

Careful rental pricing recommendation and market analysis
Annual rental price review
No long term contracts or cancellation fee's
No lease renewal fees or administrative fee's
Online Accounting and Monthly Statements
Prompt monthly direct deposit of landlord funds
Extensive rental marketing included
Online tenant rent payments 24/7 and credit cards accepted
Thorough tenant screening and selection
Low vacant rates
Minimal tenant rent delinquency (testament to quality tenant screening)
Annual 1099 and Yearly Expense Reports
Hands on approach to meet your needs
Quarterly interior and exterior inspections of your property
Thorough move in and move out reporting
Local veteran family owned company
Seamless maintenance management
Invoice management and thorough accounting
Much more……
Easy access to all of your monthly statements, annual statements, and maintenance online…even from your phone….
Follow our blog for tips on managing properties…HEATHERMAN HOMES BLOG
Call today or complete below to get full details regarding our services.
Please complete the online request below or call our office (540) 628 2226 for a friendly obligation-free information package about superior property management services and fee quote.
PLEASE SEND ME SOME INFORMATION (Complete below)