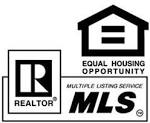 Call Us   540-628-2226
At Heatherman Homes LLC we do things a little differently.  Our company is a local military family owned company specializing in professional real estate sales and property management services.  Our company strives to provide quality individualized services for affordable pricing to meet the needs of the community.  With decades of real estate knowledge and experience behind us, we are able to easily guide you through any of your real estate needs.
Heatherman Homes LLC are certified Military Relocation Specialists.  Let us help you understand your VA benefit, coordinate buying or selling your home during PCS season, or discuss buy/rent or sell/rent options.  We understand the difficulties of PCS and deployments and can work with you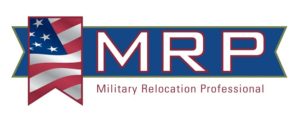 regarding all of your real estate needs.  We have the latest up to date technology for managing your rental property while you are away from Northern Virginia.  We can give you peace of mind that your investment is cared for while you're on deployment.
Never used your VA benefit for buying a house?  Read this then give us a call so we can help you buy a new house.
Our real estate firm has teamed up with Moseley Real Estate Schools!
Moseley has been training students in the real estate industry since 1972 and offers real estate education for Salesperson Licensing, Broker Licensing, and Continuing Education, and Post License Education. Get your free, Virginia real estate education today!
Why do I need a property manager???
Property managers can be really helpful, but it could be a luxury that come believe they cannot afford.  It definitely wouldn't hurt to set up an appointment for more information.  Please click on the link above and give us a call.  An appointment would be at no cost to the landlord.  If we still can't get your business, we can always give you some tips, advice, or some things to think about.  Give us a call today!
FEATURED PROPERTIES!!!
6020 NAGY PL, ALEXANDRIA, VA 22312
$589,000.00
Gourmet kitchen with stainless appliances; custom built cherry cabinets and granite counters; 2 fridges, plus wine fridge, double oven; 2 dishwashers and loads of room to entertain. Gorgeous hardwood floors throughout. Large family room with fireplace. Spacious bedrooms. Fully finished basement with fireplace, bar and large storage area. 2 sheds, large deck on rear. NEW ROOF!
Click HERE to see more pictures!
4 CAVAL CADE LANE, STAFFORD, VA 22556
$639,000.00  UNDER CONTRACT

Absolutely Majestic three level Colonial home in the sought after community of Seven Lakes here in Stafford!  Four large bedrooms, 4.5 Bath.  Fully loaded.  Finished basement, pool, hot tub for that stay at home getaway!  Almost four useable acres, perfect for roaming or viewing.  This is a home you cannot miss!  Please click here to view more pictures of this extraordinary home!
Homebuyers!!

Need a quick overview on how to buy a HUD Home?  See our blog and follow it for further instructions on the details on how to buy a HUD property!
BUYERS – AGENTS – BROKERS: Learn the process of purchasing a HUD property.  We give monthly classes here at the office OR set up an individual appointment to learn the process.  We're here to help!  Call today at 540-628-2226 or email at info@heathermanhomes.com!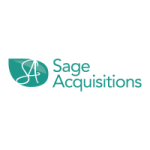 Are you interested in purchasing a home?    Sage Acquisitions delivers scalable real estate services powered by industry leading compliance expertise and efficient processes.  Heatherman Homes LLC has partnered with Sage Acquisitions in order to bring HUD properties to you, the buyer.  Click on the link below to learn more about Sage Acquisitions!
CLICK HERE TO CHECK OUT SAGE ACQUISITIONS WEBSITE!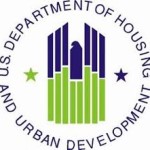 A HUD Home is a 1 to 4 unit residential property acquired by the US Department of Housing and Urban Development as a result of foreclosure action on a FHA-insured mortgage.  HUD becomes the property owner and offers it for sale to recover the loss on the foreclosure claim.  This could mean savings for you!  Click on the link below for more information!
CLICK HERE TO GO TO THE HUD HOMESTORE WEBSITE!
COMING SOON!
6735 GIBBS DR, SPOTSYLVANIA, VA 22553
Call or email any questions.  info@heathermanhomes.com.
HEATHERMAN HOMES LLC  –
306 GARRISONVILLE ROAD, SUITE 103, STAFFORD  VA  22554