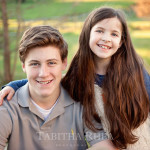 You're moving and have decided to become landlords.  You may be feeling overwhelmed at this point and not quite sure how to best prepare your home for your new tenants.
As professional property managers we know how important it is to start off with your new tenant on a positive note.  So how do you put your best foot forward, so you have a happy tenant from the get-go?  Here are some professional pointers:
 SAFETY FIRST – Your new tenants safety in your home should be your number 1 priority.  You should check the items in your home which may become a potential hazard.  Check stair hand rails, wiring, potential tripping or fire hazards.  You should have your fireplace inspected and cleaned, check gas appliances.  Do a visual inspection for mold.  Check your decks and make sure railings, stairs and even the width between the railings are adequate.  Make sure all of your windows and doors open and close and make sure you have adequate locks that work.  Test your smoke detectors, check the batteries and make sure they are operating.  You may want to make a safety list so you can check these.  You should also be familiar with your applicable building codes and legal requirements to ensure you're in compliance.
CLEANING –  The #1 issue for tenants,  at move in time,  is the cleanliness of the property.  The issue arises when the landlord moves out of the property and believes the home is clean, but when the tenant moves in they believe the home is sub-standard.   How do you tell a caring homeowner who just told you they spent 2 days cleaning their home that the tenant thinks the home is "filthy"?  Well.  This is awkward.  Our recommendation to landlords is to hire a professional.  A professional full move out clean isn't going to break the bank and you'll be able to focus on other moving tasks at hand, or simply relaxing.  Then, to protect your cleaning investment, you may want to write in the lease a clause stating the tenant will also have the property professionally cleaned upon move out too ensuring your future tenants will be just as happy as your first one (and your tenant will also hopefully get to relax). Reputable cleaners will want both you and your tenants to be satisfied with their job so choose wisely.  Its a great way to start off on the right foot.
TO PAINT OR NOT TO PAINT –  This can be a gray area.  Some property managers will tell you that you must freshly paint your home to a blank canvas off white colors regardless of how it presents, others will say to only paint certain rooms or not at all.  The best advice is to paint all rooms that may potentially turn off a potential new tenant and any areas with wear and tear on the walls like stair wells and entry ways.  Bold & dark colors should be painted to neutral.  Consider not going for all white walls but rather opt to give your home a feeling of warmth with soft neutral tones and not a generic "base housing" feel (I know my fellow military spouses are nodding their heads).   If you have a lot of wear and tear on your walls you should fully paint your home as it will present well to potential tenants and may allow you to gain a higher rent value in the long term.
THE NUTS AND BOLTS AND MANUALS –  Gather up all of your user manuals, keys for doors & windows, remote controls and all the odds and ends that make your home functional or tell you how to operate it and compile a manual for instruction to your tenant.  It will help your tenant a great deal to know how to properly use and care for your home.  If you have a warranty on any of the appliances keep those in a safe place with you.
CONSIDER PURCHASING A HOME WARRANTY – If your home is newer and has manufacturer warranties still in place then you may not feel you need to purchase a home warranty.  But if your home is getting older, paying for a home warranty may save you thousands of dollars if your heating system decides to stop functioning or your hot water service goes out.  The average annual cost of a home warranty will range from around $400- $700 depending on the types of systems your home has, but it may be worth the investment and peace of mind.  American Home Shield and Old Republic Home Warranty are just a number of companies who offer home warranties, but its good to do your research to find one that fits your needs.
THE LITTLE BIG THINGS MATTER – General upkeep items of your home should be completed before you turn your property over to your new tenant.  Some may seem insignificant, but have rather large consequences if they aren't done.  Some examples of the "the little big things" are:  Caulking all of your bathroom tubs and showers – old or poor caulking is one of the greatest causes of emergency maintenance calls when water starts dripping through your living room ceiling.  Invest in new caulking.  Change all of your light bulbs, change all of your air filters, check your GFCI outlets, clear out any exterior drains to prevent back flow into the house, clear out your gutters and downspouts and make sure they are draining away from the foundation, clear away any cobwebs from your garage door remote sensors, clean your condensation line or run off line for your air conditioning system, cut back the over grown bushes away from your house and trim any tree branches.  The list varies in length from home to home, but sometimes little things can add up to a costly big repairs so maintenance and preparation is important.
CONSIDER HIRING A PROPERTY MANAGER –  Property management fee's are tax deductible!  If your head is spinning from your to do list and the exhausting list of "laws and regulations to remember", you might want to consider hiring a professional to manage your home.  Companies such as ours, Heatherman Homes LLC in Northern Virginia offer very low monthly property management costs.  We offer no long term contracts, no cancellation fee's, no fee's if the property is between tenants and we are flexible to meet your needs.  The cherry on top is we offer a LANDLORD CONCIERGE service.  Our concierge services essentially means that you move out and we prepare the home for rent on your behalf.  This means hiring the cleaning crew for you, getting estimates if you want them for any repairs or home updates you wish and generally just taking off your plate the whole headache of making sure your home is tenant ready.
We know first hand how moving and keeping your home as an investment property can be a very daunting experience, especially the first time.  But it can be a financially rewarding long term investment for the future and getting started on the right foot can make all the difference.  If you want the rewards and not the hard work of having an investment property, consider hiring a professional property manager like Heatherman Homes LLC.  Local family owned companies such as ours mean you aren't just another lost file stacked on the desk of someone working for a large company.  It means you're hiring a local family to care of your home, who you know on a personal level and who are invested in making sure your needs are well met.
www.heathermanhomes.com
CONTACT US FOR A FREE PROPERTY MANAGEMENT INFORMATION PACKAGE
[contact-form-7 id="3″ title="Contact"]